Friis and Zennström's success with Kazaa and Skype

Janus Friis and Niklas Zennström founded Kazaa and learned a lot, but did not earn much
Then they founded Skype, disrupted the music, film, and telecom industries and created an enormous profit for themselves

Political power play in the Jason Bourne Films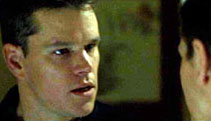 In these films the internal, political power play is a matter of life and death!
Analysis based on Gareth Morgan's "Political System Metaphor".

Business Life in Diagon Alley

J.K. Rowling's description of business life in the Harry Potter books 1-6:
There is a certain measure of small-scale business of a Adam-Smith-like past
There are traces of modern marketing slogans, etc.
Fred and George Weasley's new, successful business agree with Schumpeter's theory on entrepreneurs

The Technostructure versus Gareth Morgan's Metaphors

The technostructure as described by J.K. Galbraith and Henry Mintzberg compared to Gareth Morgan's eight metaphors in "Images of Organization".

Dansk landbrug i det politisk styrede marked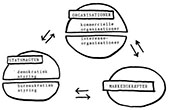 Det politiserede marked for landbrugsvarer beskrevet ved hjælp af Gudmund Hernes' institutionelle, økonomiske teori. Hovedopgave, KVL 1985.