What's around your neck, Nikon or Canon?
Or: Photographers as the camera producers' unpaid sandwichmen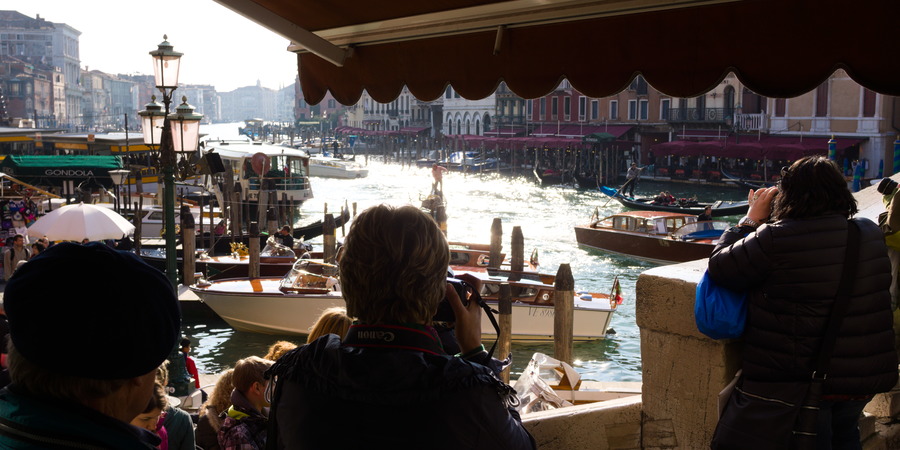 When you buy a new camera, there will be a free neck strap in the box. The strap is soft, comfortable and rather wide. It is for carrying the camera around your neck, and it is a handy thing.
It is an advantage for you that the producer makes a present of the neck strap - but the producer has an ulterior motive in doing so. On the wide strap, the camera make is woven with large letters. By using the strap you will be recommending the brand and model.
If you are satisfied with the camera and want to recommend it to others, it is quite OK to recommend it in this way. If you want to show off your wealth conspiciously, this is a way to do it as well.
But if you have no wish to be an unpaid part of the producer's advertising campaign, maybe you should think it over. Showing the camera make and model everywhere you go is an invitation to any petty thief calculating the risk and the potential outcome.
Photographers tend to meet in photogenic places. I happened to be at the Rialto bridge in Venice a sunny afternoon. This is an irresistible place for photographers: Sun, water, nice old buildings, gondolas, water taxis and vaporettos. If you visit Venice with your loved ones and a camera then you are doomed to stop at the Rialto bridge and shoot.
In this spot I started shooting camera straps, and within an hour I cached 16 with names on them. Canon straps are black with two red stripes, Nikon straps are mostly black with two yellow stripes.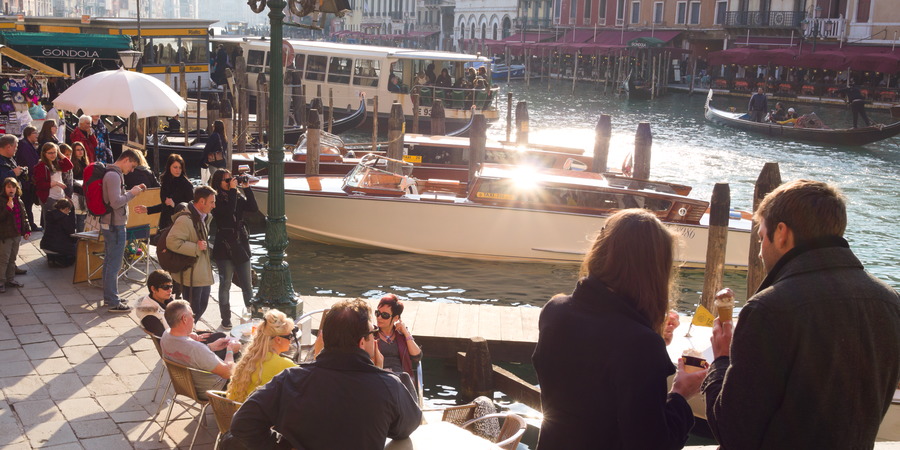 | | |
| --- | --- |
| | . |
| | |