Jason Bourne is the Treadstone Operation's former assassin. He loses his memory while being hunted off Nykwana Wombosi's yacht, but he has not lost his skills and seems always able to avoid the Treadstone Operation's attacks on him.
As earlier mentioned:
In the first film Alexander Conklin sends assassins to kill Bourne as soon as he knows where Bourne is. The assassins are then killed by Bourne.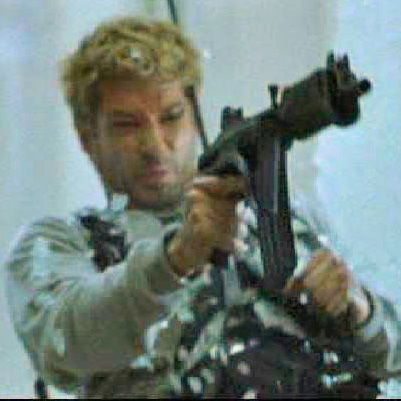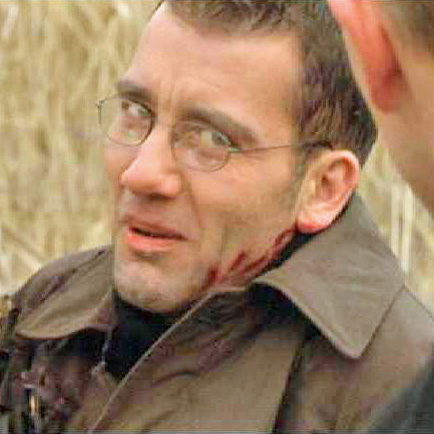 Conklin is wondering why Bourne does not cover himself against the closed-circuit TV in the US Embassy in Zurich, and as he watches the video recordings, he expects Bourne to take part in a power play:
Conklin: Is it a game? Is he warning us? Is it a threat?[note]
After having killed the Professor, Bourne calls up on the Professor's cell phone. Nicky listens to the call in Paris. Alexander Conklin, Ward Abbott and Danny Zorn listen in Langley. Conklin is threatening Bourne: ".. or we'll keep going until we're satisfied". Bourne interprets into"You mean until you kill me", and Conklin does not deny that interpretation:
Zorn: Code in, please. ... Code in.
Bourne: Who is this? ... Who the hell are you? ... The man you sent is dead. So whoever this is, you better start talking.
Conklin: Hello Jason. So, what are we into now? ... It only goes two ways, Jason. Either you come in and let us make this right or we'll keep going until we're satisfied.
Bourne: You mean until you kill me.
Conklin: I can't fix this if I don't know what the problem is. Tell me what we're into, and I'll do the best I can. ... Why don't you talk to Marie, Jason? Let's ask Marie what she wants to do.
Bourne: Actually I don't think she gives a shit. She's dead. [Lie]
Conklin: I'm sorry to hear that. How did that happen?
Bourne: She was slowing me down.
Conklin: Jason, listen, all we've been doing right from ...
Bourne interrupts: Enough. 5:30 p.m. Paris. Today. Pont Neuf. You come alone, you walk to the middle of that bridge. You take off your jacket. Face east. I'll redial this number. [cuts off the call]
Conklin: Jason, wait!
At the end of the first film, Bourne meets Conklin at CIA's safe house in Paris. Nicky Parsons is also present. Bourne keeps Conklin covered. Bourne tells Conklin that he does not want to be under surveillance and that he feels no responsibility for Conklin's organization anymore, "I'm on my own side now"
Bourne: Are you Treadstone?
Conklin: Am I Treadstone? Me? What the hell are you talking about? [to Nicky] He's lost it. [to Bourne] You better start filling in the blanks here! 'Cause I thought we were on the same side.
Bourne: Whose side is that?
Conklin: Boy, you don't know what you're doing, do you? You don't have a goddamn clue!
Bourne: Who am I?
Conklin: You're U.S. government property! You're a malfunctioning $30 million weapon! You're a total goddamn catastrophe! And, by God, if it kills me, you'll tell me how this happened.
Bourne: Why are you trying to kill me?
Conklin: What happened in Marseilles?
...
Bourne: I don't remember what happened in Marseilles.
Conklin: Bullshit! This is unacceptable, soldier. You hear me? You failed!
Bourne: Unacceptable?
Conklin: You failed! Tou failed and you're gonna tell me why!
Bourne: I can't tell you! I can't ... I don't remember!
...
Bourne: I don't want to do this anymore.
Conklin: I don't think that's a decision you can make. [Bourne hits Conklin]
Bourne: Jason Bourne is dead. Do you hear me? He drowned two weeks ago. You're gonna go tell them Bourne is dead. Understand?
Conklin: Where are you gonna go? [Bourne hits Conklin. Conklin's nose is bleeding. ]
Bourne: I swear, if I even feel somebody behind me there is no measure to how fast and how hard I will bring this fight to your doorstep. I'm on my own side now.[note]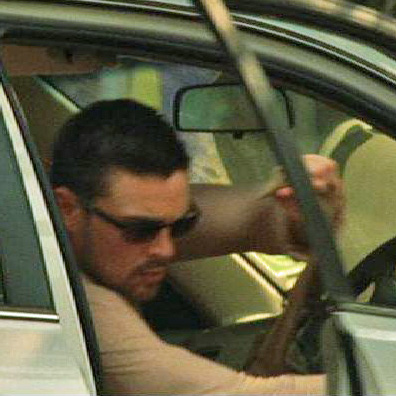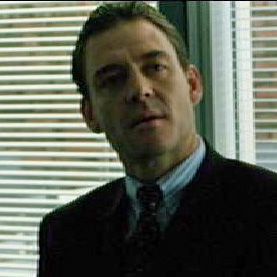 In the second film there is a discussion of what happens when CIA sends someone to kill Jason Bourne. The participants are Deputy Director Pamela Landy, Director of Operations Ward Abbott, CIA Director Martin Marshall, CI Operations Officer Tom Cronin, and Danny Zorn.
Abbott: You have no idea what you're getting into.
Pam: Do you have any idea? From the minute he left Treadstone he's killed and eluded every single person you've sent to find him.
Abbott: So you read a couple of files on Jason Bourne and that makes you an expert?
Pam: This is my case, Ward
Marty: Enough. I want you both on that plane. We are all of us going to do what we were either too lazy or too inept to do the last time around. We're gonna find this son of a bitch and take him down. I'm not having Jason Bourne to destroy any more of this agency. Is that definitive enough for you?
Abbott: Yes. .[note]
The third film opens with a meeting at the new CIA Director Ezra Kramer's office, Langley, Virginia. Six participants, among others Deputy Director Pamela Landy and Noah Vosen's assistant Mike Wills. They hear Abbott's recorded statement from Berlin where Bourne tells that Marie would not want him to kill Abbott. Pamela Landy is wondering what Bourne is searching for: "He's looking for something. Something in his past." The new Director is sceptical: "My number one rule is hope for the best, plan for the worst."
Bourne [to Abbott on the tape]: She wouldn't want me to. That's the only reason you're alive.
Kramer: Who is "she"?
Pam: Marie Kreutz, his girlfriend. She was killed in India. Director of Operations Ward Abbott arranged it
Kramer: So we have a dirty section chief who kills Bourne's girl. Bourne comes back for revenge, tapes Abbott's confession, and Abbott commits suicide. Now Bourne's gunning for us. ... You couldn't make this stuff up. ... Bourne's last confirmed location was Moscow, six weeks ago. He's on the run, dangerous.
Pam: Well sir, with respect, I think something else could be going on here.
Kramer: What? What's he after?
Pam: The reason Bourne went to Moscow was to see the daughter of his first target.
Kramer: What's your point, Pam?
Pam: Maybe he was retracing his steps. He's looking for something. Something in his past. Maybe he hasn't found it yet and we need to know what it is.
Kramer: Are you telling me he's not a threat to this agency?
Pam: I think if he wanted to hurt us, he could have sent the tape to CNN.
Kramer: Maybe he still will. My number one rule is hope for the best, plan for the worst. As far as I'm concerned, Bourne is still a serious threat until proven otherwise.[note]
Director Ezra Kramer's point of view is nearly equal to Martin Marshall's as described in the previous section. Kramer wants to control Bourne, and he still regards Bourne as a serious threat despite Bourne's expressed wish not to kill. "My number one rule is hope for the best, plan for the worst.".
What is Bourne actually looking for? In Paris, he tells about Marie's death to her brother. He also presents his plan: "Someone started all of this and I'm gonna find them."[note]
Later, Assassin no. 6, Paz, is ready to shoot at Waterloo Station. He receives a message with the photos of both Bourne and Ross. The Special Operations people are not aware that Bourne already has left the room at the back of the store. Ross wants to leave the room as well. He is killed as soon as he opens the door. Bourne follows Assassin no. 6 who flees into the London Underground and escapes in a train. Bourne gets a good sight of his face, but does not attempt to shoot.[note]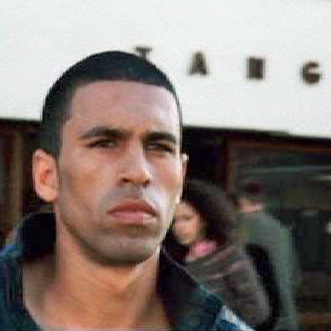 In the third film's final scene Paz holds Bourne at gunpoint and asks why Bourne spared his life in London. Bourne answers with the dying words of Assassin no. 2, the Professor: "Do you even know why you're supposed to kill me?....Look at us. Look at what they make you give". Bourne turns his back to Paz. Paz lowers his weapon. Noah Vosen appears and fires at Bourne. Bourne seems to survive.
First film: When Conklin is wondering whether Bourne is playing a game, Conklin is completely absorbed in the political power play. He cannot imagine that Bourne simply has forgotten who he is.
In the phone call Conklin is threatening Bourne with sheer power "or we'll keep going until we're satisfied". As the action takes shape it appears that neither Conklin nor anybody else has the power to kill Bourne.
At the meeting in Paris, Conklin has lost all sense of occasion:
Conklin taunts Bourne because he is asking what Treadstone is and on whose side Conklin is. On whose side? That is actually a very good question. Conklin is corrupt, so he is on more than one side.
Conklin is using

3. Formal authority

and

4. Management of meaning

when he tells Bourne that he is a malfunctioning weapon and that Bourne himself cannot make the decision of not being a killer anymore.
Our hero Bourne is the conqueror:
Second film: Each of the three participants wants to take 7. Control of decision processes.
Ward Abbot is stacking the deck. He wants Bourne killed so that Abbott's share in the missing money will not be revealed.
Pamela Landy wants to interrogate Bourne about that particular sum of money
Martin Marshall wants to stop Bourne – but has not understood, that Bourne is not attacking CIA personnel, only defending himself when shot at.
Third film: The discussion in the final scene between Paz and Bourne is Bourne's tour-de-force in the disciplines 4. Management of meaning and 7. Control of decision processes.
The external actions do not contain so much internal power play, but a considerable use of power that policemen could only dream of: Here are two situations from the first and the third film:
Special Operations Director Alexander Conklin wants to know everything about the German citizen Marie Kreutz:
Conklin watching Marie and her car on the tape: Who the hell is that?
Research tech 2: Marie Helena Kreutz. She's 26, born outside Hanover, Her father was a welder. He died in '87. We still don't have the mother. The grandmother, she's still in Hanover. It looks like she's the anchor for this little domestic disaster. And there's a stepbrother. It's tough. The girl's a gypsy. I mean, she pops up on the grid here and there, but it's chaotic at best. She paid some electric bills in Spain, '95. Had a phone in her name for three months in Belgium, '96. No taxes, no credit.
Conklin: I don't like her. I want to go deep. Get a phone log for Granny and the half-brother. Anybody we can cross-file. I wat to know every place she's slept in the past six years. [distributing photographs of Bourne and Marie] Have Paris get these out in the field.[note]
Later, the same surveillance topic is demonstrated as a CIA routine skill. How does the Communication Technician work? For sure, he's got a host of confidential sources when his boss wants to go deep:
Conklin: All right, ... Brian, Harris, Steve, I want to work on this girl. And this residency pattern?
Comm Tech 1: We started it. ... We cross-referenced numbers from her grandmother and her stepbrother. When we found convergence, we took the numbers and we back-checked them, ran a search merge with other data we had, which wasn't much, but ... pins. [showing pins on a map of Europe] These pins. These are all the places we think she's lived in the last six years.
Conklin: One, two, three, four, five. That's our pool. ... those are the targets. Beg, borrow, hack, tap, bypass! I don't care what you do! I want to know everything you can tell me about what's going on at those locations.[note]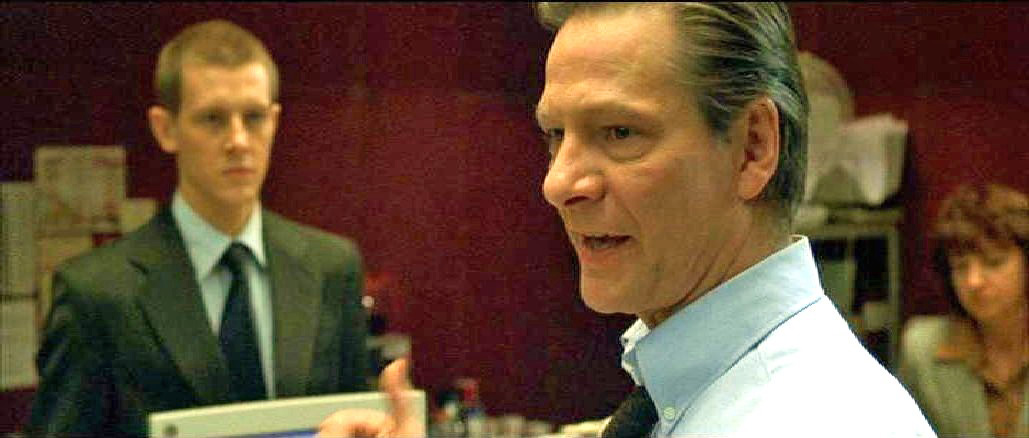 Conklin's statement would be perfectly OK if he was working in a police force trying to solve a mysterious connection to a murder that Bourne could have committed. But:
Conklin is not in a police force
His organization, the US government, has no right to track old phone records of Marie's grandmother without the cooperation of German intelligence service, and
He is not trying to solve any mystery but to let his organization commit two more assassinations.
In film three, Deputy Director Noah Vosen wants to know everything about the reporter Simon Ross. Here, the tells the whole program office:
Vosen: People, listen up! This is a full priority situation. ... Our target is a British national, Simon Ross, a reporter. I want all his phones, his BlackBerry, his apartment, his car, bank accounts, credit cards, travel patterns. I want to know what he's gonna think before he does. Every dirty little secret he has. And most of all, we want the name and real-time location of his source. This is NSA priority level four. Any questions? ... All right, let's get to it.[note]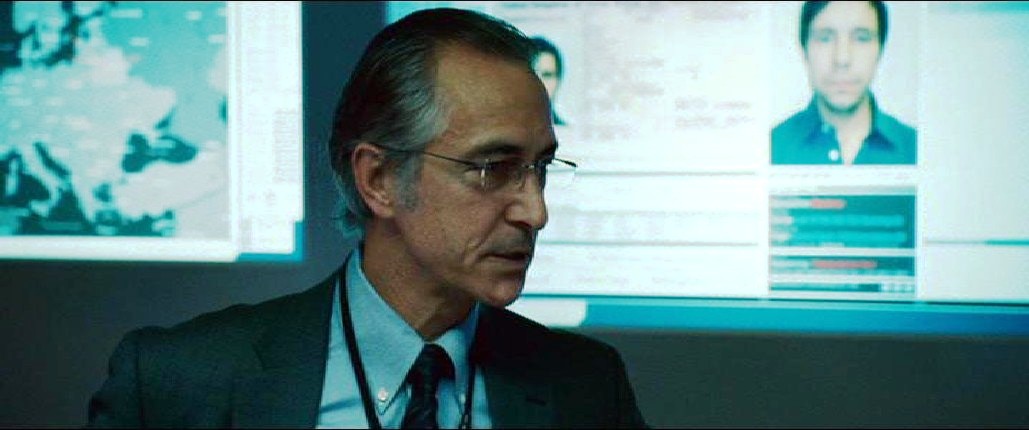 Simon Ross was killed that day by Special Operation's assassin no. 6, apparently without being guilty in anything except being an efficient journalist. There is not much sense of decency in the continued hunt for Ross' source. The next day the communications technician Brian hacks into Ross' email account:
Brian: Sir, I think we have something. We just hacked Ross' e-mail account at the Guardian. Found a round-trip ticket to Turin, Italy, yesterday, 0800 arrival, 1205 departure.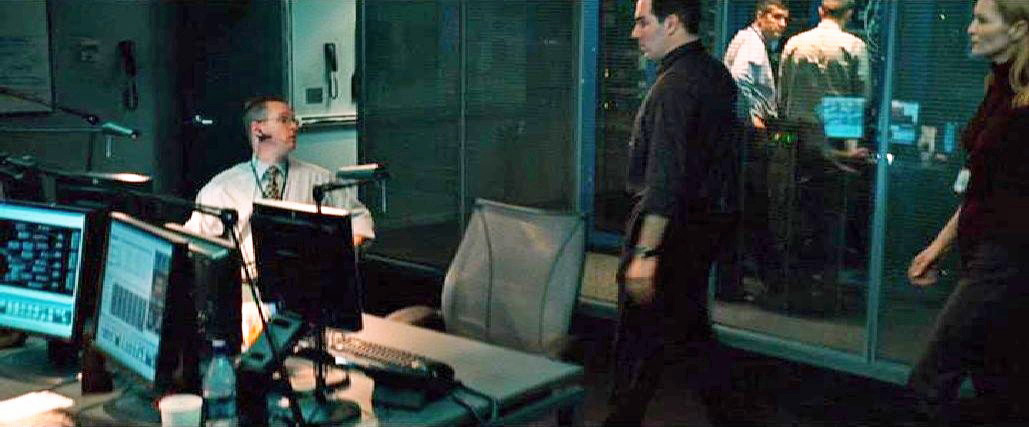 The surveillance of Simon Ross is described above. As soon as the reporter Simon Ross leaves for Waterloo Station, Noah Vosen and Mike Wills want to kill him and his contact. This is before they know that the contact is Bourne.
Wills: Destination is Waterloo Station. ... Let's activate the asset.[note]
CIA has a host of intelligence teams ready for Simon Ross in Central London. During the surveillance of Ross are mentioned these eight teams:
C 0:14:35 Street team Alpha.
C 0:10:30 Survey Team
C 0:10:30 Sneak and Peek Team
C 0:14:35 Street team Bravo
C 0:21:44 Grab Team A.
C 0:17:40 Grab Team B - The Grab Team is shown preparing some kind of injection
C 0:21:44 Grab Team C   
C 0:22:22 Team Four
In the second film Marie is reading Bourne's scrapbook about the sudden deaths of a Serbian general, a Syrian journalist, Nykwana Wombosi, etc.[note]
These assassinations are successful in the sense that they are not recognized as assassinations at all – they were just recognized as sudden deaths.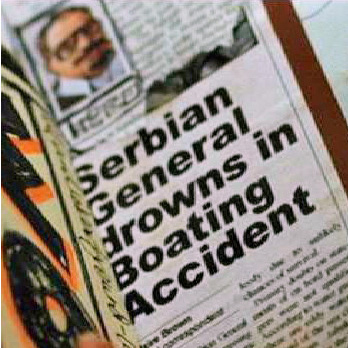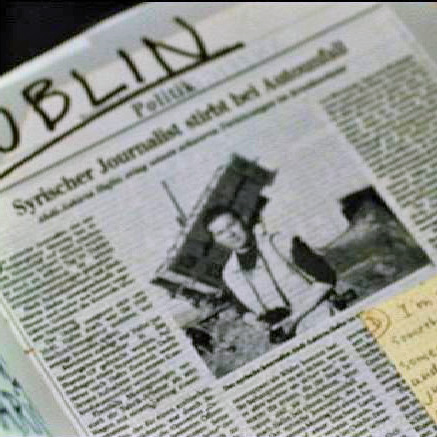 The assassination of Wombosi was planned to invisible in the same way, as Alexander Conklin explains Bourne in the end of the first film:
Conklin: Mr. Wombosi ... was supposed to have died in a way that the only possible explanation was that he'd been murdered by a member of his own entourage. I don't send you to kill. I send you to be invisible.[note]
There is not described any power play in these external actions. Apparently, the subordinate Special Operation section's personnel is performing their duty without protest, no matter how indecent it may be. The only exception is the assassin Bourne.
As mentioned in the introduction to the analysis: All conspirators taking part in assassination are guilty of murder and of keeping the murder conspiration secret.